Chitty Bang Video Slot from Pariplay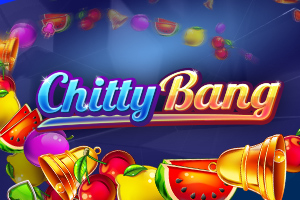 Chitty Bang is an original online video slot that has been developed by Pariplay's in-house studio. This awesome little game combines the best of classic slots with superb new features. Customers after all really want the best of entertainment with a wide range of bonuses and wilds.
Chitty Bang features
Dripping with fruity graphics, players with more bang for their buck when playing Chitty Bang. Find reels of three and six rows and 972 possible winning combinations and three main bonuses to add excitements to your play. It comes with a bonus round that awards up to 60 free spins. During these spins, the symbols on reels 4 and 5 are fused together in 2×2 blocks.
There is also a sizeable giant reel re-spin, along with a juicy wild symbols feature and awesome scatter free spins. A mystery mega symbol guarantees big wins for every time it appears! Something that is also unexpected is the fact that the game is optimised for play across the globe. Chitty Bang is available in 16 languages. With a wide range of currency, coinage, and language support, there is a game here for everyone!